Hello Lover, Welcome To My PRIVATE Photo Collection!
I always share FREE photos from each new Gallery I add, see below to check out whats new!
My Members are viewing over 1000 Photos and Video Clips of ALL my Past & Current Galleries!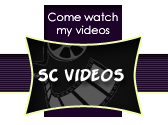 The Link above will take you to my VIDEO STORE, My Photo Collection is Below!