Main Page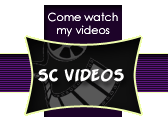 Hi Everyone I thought it was time to update this page.
I have now been a Southern Charm for 11 Years now!!!!
I have over 795 shoots with a variety of themes!!
The members area contains all the bi! ts that you would like to see but cant do on the free page,so come in and have a look for yourself!!!
There are some funny shoots, some naughty shoots and lots of action shoots with guests from Southern Charms and beyond!!!
For all you guys and girls that like boots, holdups, stockings and suspenders, smoking, and interracial scenes, well there is something for everyone within my page here on Southern Charms.
I have made some special shoots for long standing members so if I were you I think its time to come in the members area!!!
Since I have joined Southern Charms, my eyes ha! ve been opened and some of you have wicked imaginations.&! nbsp;
I love the stories that you have left for me and the lovely comments but i mostly like the very naughty suggestions!!!
I have on occasions acted on the desire to do as you request and some are too risky to do like flashing in public in the train station!!! I wanted to but some things need a lot of planning lol
Stop reading this and come join the fun!!!
See you inside you naughty boys and girls
Remember there are over 795 shoots all with at least 100 pictures and over 70 movies in the mo! vies section with ALL kinds of action
You can email me if you have an idea or a lovely venue that you would love me to shoot in or on!!!
Sophie XXXXXXXXX